Community College Back to face2face classes
14th September 2021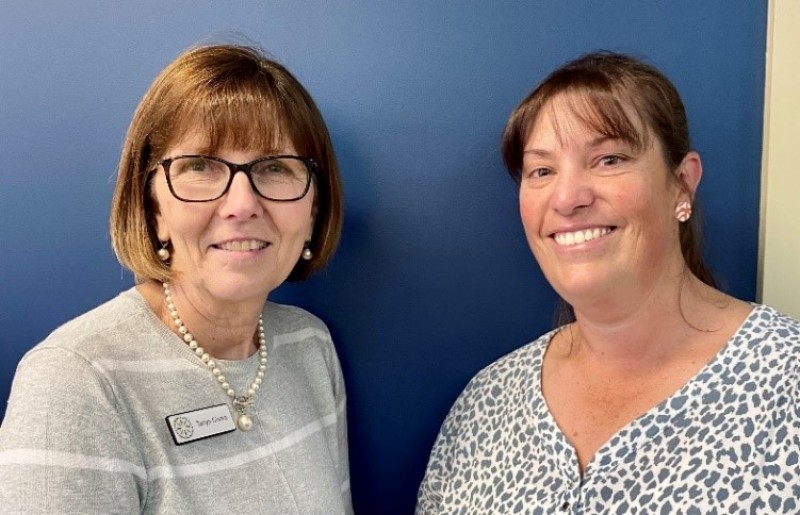 COLLEGE CHAT
Hi, I am Tanya and I am the Community College Coordinator for Barraba.
What a challenging time we have had with the whole of NSW in lockdown. Community College has had to adapt to this challenge with some of our classes being delivered by remote learning.
With lockdown restrictions being lifted on Saturday we are happy to be able to return to face to face learning by following a strict Covid 19 safety plan. Wearing masks is still mandatory indoors for all staff, students and visitors.
Get Digital and Digital Skills Training classes will be back this Thursday in the classroom under the guidance of trainer Tina Simpson.
For anyone that needs a Food Handling/Food Safety Supervisor certificate these courses will be running on Tuesday 26th October.
Construction and Safety. We have a Work Safely at Heights course on Monday 29th November so any businesses out there that need their staff to obtain this qualification this will be an excellent opportunity for them to do this in Barraba.
I am very pleased to announce that The College will be running another Resin class on Sunday 31st October. Skye Petho from Arthouse Industries delivered this course for us in Term 2 and this class proved to be very successful so she will be showcasing her talents again with 3 classes: Resin Cheeseboard, Resin Earrings and Resin Coasters.
I know we are all very excited to be out of lockdown but we must still practice our social distancing, wash our hands and wear a mask and let us hope we do not go into lockdown again. Enjoy the sunshine now that spring is upon us and be kind to each other.
Thought for the day: Find a caring, calming phrase to use when you feel low.
Any queries give me
a call on 1800 952 264
Or go to our website
communitycollegeni.nsw.edu.au
RTO90027