St Josephs Primary and learning from home
1st September 2021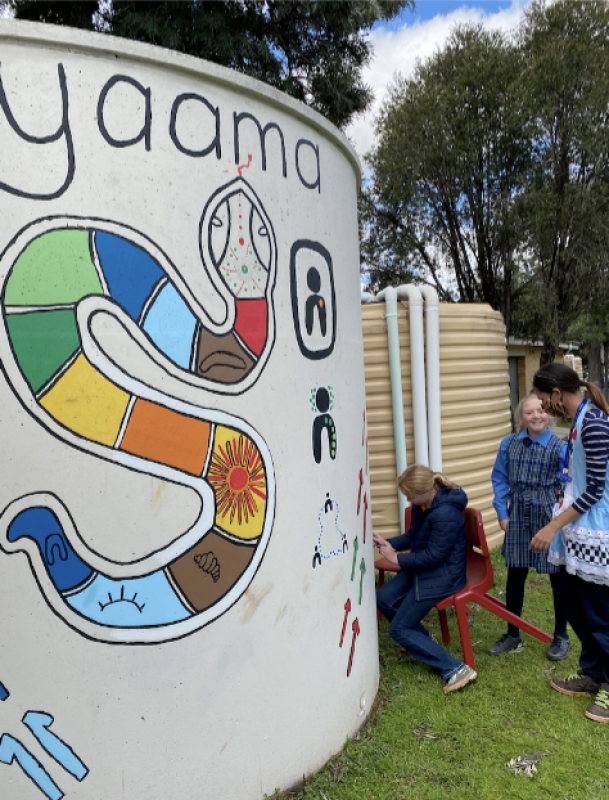 Joey's News
As lockdown is continued at Joey's we are concentrating on taking care of each other's well-being over the next few weeks. Home-learning can be a wonderful experience, but it can also be very challenging. Sometimes if things aren't going well then it's best to leave the school work for the day and go outside and enjoy the sunshine!
This is a temporary situation and learning at school will resume. Our data shows our students' learning was not greatly impacted during last year's lockdown. Our director Chris Smyth put it well in the CSO e-bulletin this week: "The need for parents to just love their children and focus on their wellbeing must be a consistent message. Parents cannot be expected to be teachers to their children, just like teachers cannot be parents to their students".
During home learning K/1 students have been using the seesaw app as our learning platform. Mrs Phillips has been able to set the class tasks and upload videos to support children's learning at home. Seesaw has allowed the class to maintain a somewhat normal learning routine.
2/3/4 students have been completing some incredible work whilst working from home. Book Week was celebrated enthusiastically from home. The class had fun with dress up Zoom classes with students telling everyone about their favourite books. Year ⅚'s Zoom classes have focused on practising the 5/6 play, practising maths questions and engaging in science experiments.
When the extension of lockdown was announced Joey's staff made small care packages for families. It contained a deck of cards and a bouncy ball for games, a Joey's mug with some coffee and tea for mum or dad, and a Joey's glass for cold drinks. There were a few little treats in the box too. There was also a pencil and a rubber because they are always handy. Our bus drivers have been amazing, so they received a coffee mug and some treats as well.