Clay Pan and Gallery re-opens
22nd September 2021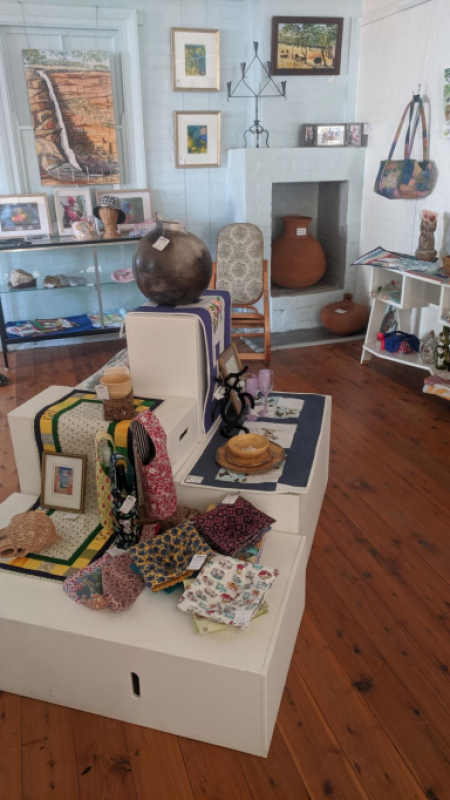 Claypan Corner
We're pleased to announce the Claypan and Fuller Gallery are now open for sales, regular weekly activities and workshops now lockdown is lifted. Come in and browse the new display in preparation for our Spring Festival.
Whilst the doors have been closed work on renovations and repairs have been undertaken, thanks to Allan Yates. The back area is very close to completion and will provide an excellent work area for pottery, art, other crafts and visiting workshops. We look forward to landscaping the backyard to compliment the building upgrade.
As soon as lockdown lifted Mandy and Annie went to work revamping the Gallery display with new items made by locals and some other regional exhibitors. A very big thank you to Judy and John for reinstating order to the kitchen after the skirting boards were replaced.
Some of the potters will meet on Wednesday morning for a cuppa with Bev Sadler to thank her for her support over the years and to wish her well for her move to the Sunshine State.