Historical Society James Salter, early settler
29th September 2021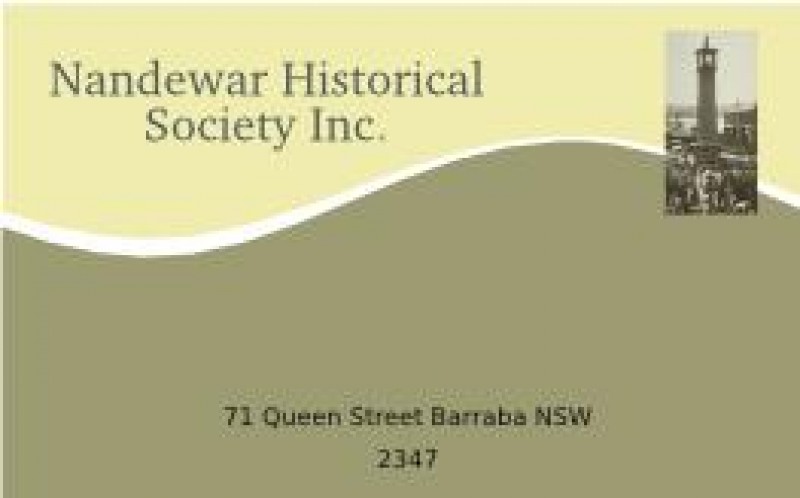 History Notes
The historical society's annual general meeting will be held with the October ordinary meeting on the third Wednesday next month – the advertisement will appear next week. There is also a street stall coming up after that, so do watch out for that date as well.
Several queries have arrived including one about a British soldier who visited Mayvale in 1958. His name was Lt Col. Russell French and we have searched the newspapers, the history of Mayvale and the Wilson family without success. If someone remembers something about this visitor to our district please let us know so that we can pass the information on to the inquirer.
While searching the 1958 newspapers for any trace of Russell French I was lucky enough to find a small article re the Licensing Court granting permission to the Barraba Bowling Club for the erection of a new weatherboard Clubhouse and bar at a total estimated cost of 4,000 pounds ($8,000). It seems that the 1959 date was close to the actual opening date and hopefully that may turn up in the 1959 newspapers.
Also in the 1958 newspapers there is a small article taken from an earlier publication which throws more light on one of the very early hotels. We know that the McKid store was the first in Barraba being on the block opposite the present Museum in the early 1840's.
Another early settler was James Salter. He and his wife came to Barraba in 1868. They had married in the Hawkesbury district in 1865 and came north to Armidale where their first child, Elizabeth was born. The second child, James, was born in Bingara in 1867 and they moved to Barraba in 1868. They lived in a house where George Collins butchery shop was – it is now a fabric shop with lots of lovely handmade articles for sale.
Mrs Salter was wonderful lady and I imagine very busy helping to run the Inn as well as being mother to seven children, five of them born in Barraba. James was apparently a horse breeder as he won a cup for a Draft Stallion "Confidence" in the over three years at the Liverpool Plains 1877 Exhibition.
It seems that the Salters sold the Inn about 1876 and James is listed as a farmer in the 1877 directory. The children were Elizabeth Maria, who married Ken Garland and later Walter Francis, James George who married and moved away from Barraba. Mary Ann who married Fred Pearson, Charles who married Sarah Elliott, Joseph who married Melba Maud Elliott, Alfred and then Caroline who married R.J Farrell.
Maria Salter died on the 11th May, 1920 at Windsor and is buried there. James had died in Barraba two and a half years earlier and is buried here. A note at the bottom of the sheet notes that the Salter family came from Lincolnshire.