St Joseph's Primary School have a busy week
31st August 2022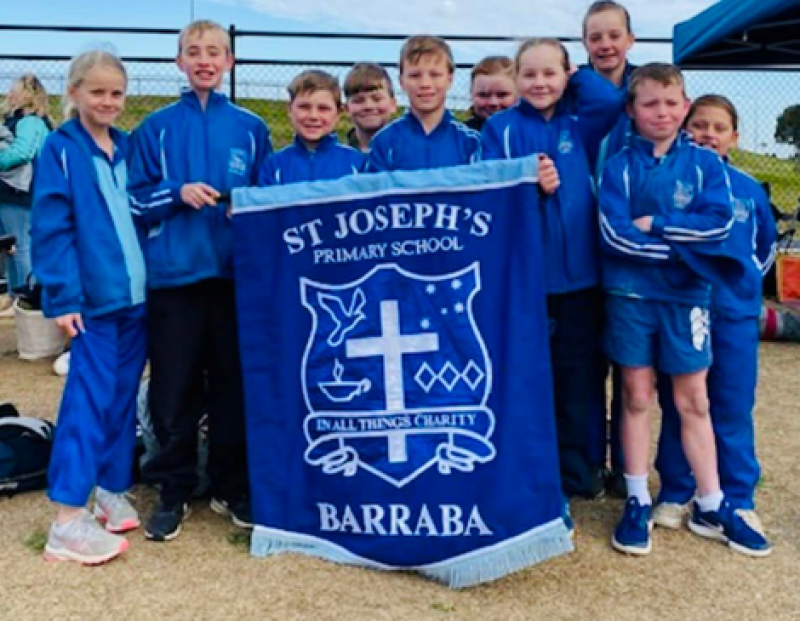 St Joseph's School
We've enjoyed another busy week here at St Joseph's! On Tuesday we had 10 students attend the Diocesan Athletics Carnival held in Tamworth, with all students displaying great sportsmanship and being great ambassadors for our school.
Our 8-13 years 4x100m Relay Team for Small Schools has been successful making it through to Polding on 9 September in Newcastle. We wish Felix, Arley, Joshua and Hamish all the very best!
We had our second Kindergarten Transition on Tuesday which was another great experience for everyone involved. If any families are interested in an obligation free tour of our school or an enrolment discussion for any student from Kindergarten to Year 6, please don't hesitate to contact us our school office.
Wednesday saw our Term 3 School Advisory Council Meeting, while on Thursday we celebrated Book Week. We had all of the Barraba Preschool students and staff come along to the parade and many families of both preschool and primary students coming in also. Following the parade, the students participated in a treasure hunt and we all enjoyed a BBQ lunch. It was a wonderful, fun filled day with a great range of characters appearing! With awards for most original costume, best homemade costume and best dressed for each classroom, the competition was strong! Congratulations everyone for making such a great effort with their costumes!