History Notes - Info about the Goldthorpe family
3rd August 2022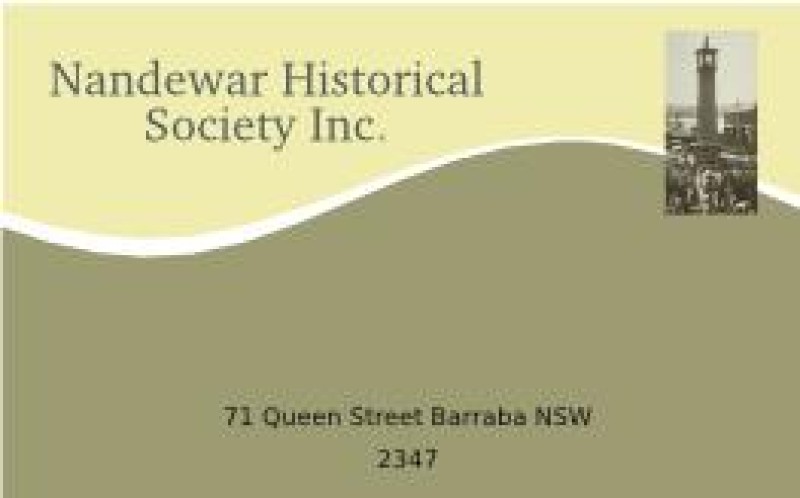 The markets are back on the horizon and will be held on Saturday week – make sure you have booked your stall so that Jenny can place everyone. It will be three months since we had a market so let's make it a big one.
This week we have had a visit from a descendant from Tareela. Her ancestor worked as a shepherd there for a year or two and was around in the broader Barraba/Bundarra area for a number of years. The family surname was Barrett or McHenry if anyone wants to add to her history.
Our notes last week resulted in a request for a Cobbadah book but sadly it is out of print. Betty Crowley wrote Cobbadah in 1975 as a sequel to the original Early Settlers in the Nandewar's which is also out of print. There are plans to update Cobbadah, but it might be a while before it goes to print.
There were various locals mentioned in Cobbadah such as Dick Smith, Joe Johnson and Harry Bushell and I am sure we can add to them when the time comes.
Miss Myers ran the Post Office and the Telephone for many years at the beginning of the century and when she retired in 1944 her customers felt that she could not be replaced.
However, Elsie Goldthorpe was appointed, and residents soon found that she was every bit as good as her predecessor.
The Goldthorpe family seem to have settled in the Bingara/Warialda area in the early days and then as the family grew, they moved to other parts of the district. Charles Goldthorpe married Ann Gaudern in the 1890's and moved to the Horton Valley where a number of his children were born.
Arthur Goldthorpe, one of the younger children, was born in 1902 and some 24 years later he married Elsie Cobcroft, daughter of the Bingara Cobcroft family. In 1944 the couple, together with their son, Roger, moved to Cobbadah to run the Post Office. A few years after moving to the village they built a new home (and Post Office) beside the Bingara Road – the building still stands as a private home.
There has been quite a lot of action among family historians in the last few weeks – families include Jones, Hagan, Potter, to name a few. Sometimes we find out that there is someone working on a family that we do not know about and thus the visiting researcher misses out on some valuable knowledge so members please let us know what you are researching so we can pass the visitor on to you. We do know of several researchers but there are probably others.