Australia Day winners announced
1st February 2023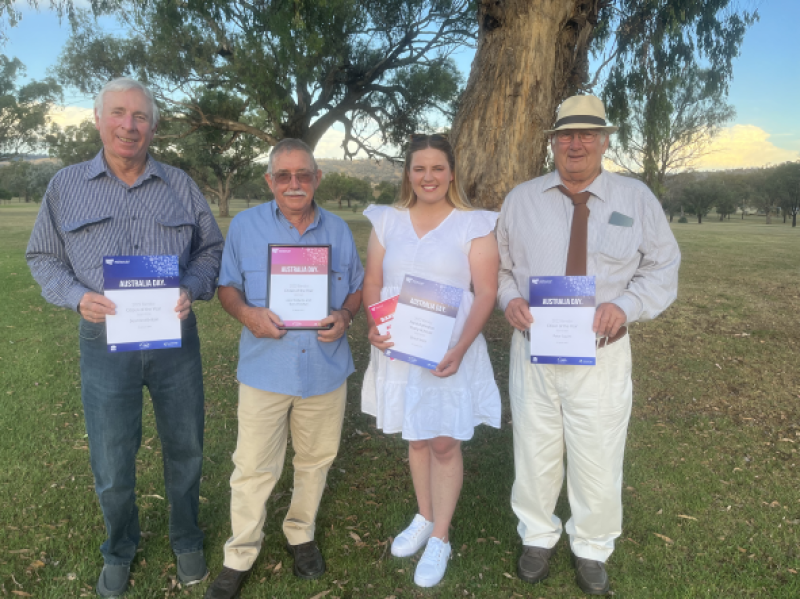 Congratulations to the winners of the Barraba Australia Day Awards announced last week.
Julie Williams and Terry Threlfall were awarded joint 2022 Barraba Citizen of the Year for their tireless community work.
Dustin Hiscock was announced the 2022 Frank Darlington Young Achiever of the Year for his sporting achievements.
North West Auto Fest was named 2022 Community Event of the Year.
Well done and thank you to all our winners and nominees who make Barraba the brilliant community it is!