Nandewar Historical Society - History Notes
8th February 2023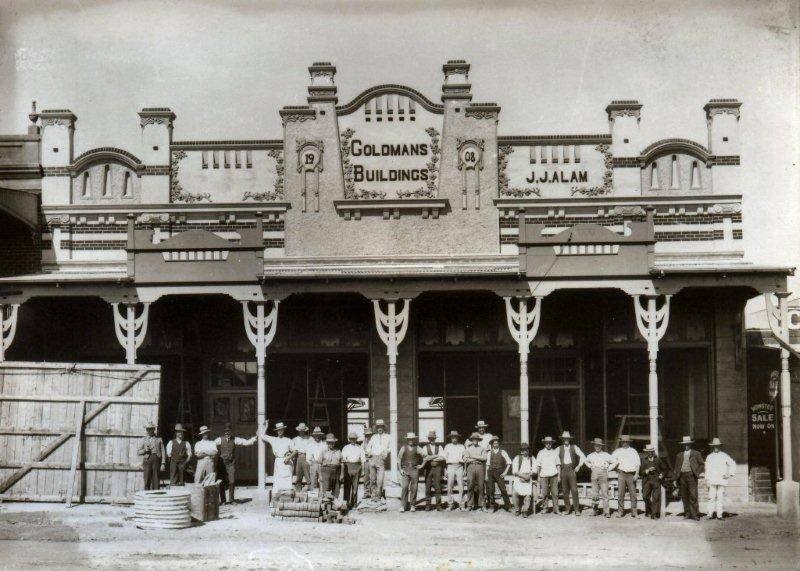 Market week this week – there will be more advertising than usual so we are hoping to see lots of people around enjoying the music and the stalls and perhaps a barbeque or a coffee. Don't forget to look at the list of Corner Store owners and check any dates that are there.
As I sit down to write the notes this week the house is so silent – no TV, no radio, no telephone, no fridge, no pump – how did we manage fifty years ago without electricity – now everything has to have power to work!! Progress!!
We have an enquiry re the Salvation Army in Barraba. I wonder how many people can remember having a meal at Sofis Cafe on a Saturday night while the members of the Salvation Army played hymns out in the street. Hopefully there are still a few around.
The Salvation Army came to Barraba as an outpost of the Tingha Corps, attaining its Corps status in 1891 under Captain E.Sincock. The army grew from this small beginning with support from the Barraba residents.
As first the army rented their buildings and had to find their own accommodation but it was not long before Barraba helped with transport and somewhere to live. A house on the present block was acquired and then in 1922 the hall was opened by Commissioner Whatmore.
The membership grew and it became possible to replace the house with a social hall for functions leaving the original hall for services. This was a time when the arm was flourishing and in 1991 the centenary was held.
Sadly, numbers in the Barraba branch have decreased for whatever reason and then with the closing of the second-hand shop there are just a few members left. The Historical Society has a copy of the Barraba Centenary, 1991 as well as the newspaper report and of course the harmonium is stored in the museum. If someone would like to write the full history of the Salvation Army in Barraba the society would be happy to store it for future generations.