National Australia Bank to close its doors in Barraba
8th February 2023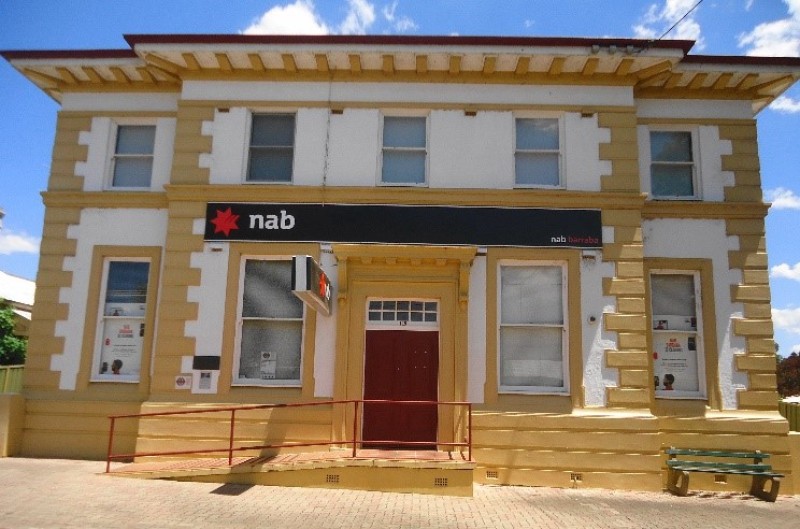 Allison Baker, NAB Retail Customer Executive, told "News" that NAB is working hard to minimise the inconvenience to its valued customers:
"Over the past few months, since the announcement of the permanent closure of NAB Barraba, the team have been helping customers who need additional support with their banking including introducing them to digital banking and the Bank@Post service available across the road on Queen Street. If you have not been into the branch to discuss your personal needs, please drop in soon.
Andrea, a friendly face to many locals from our branch will be a Community Banker at Australia Post on Thursdays from 9am – 1pm to help introduce customers to the ways of banking at Bank@Post. Andrea will be at the Post Office for eight weeks after the branch closes the doors.
With the upcoming Barraba Show, we've also pushed the closure back a few days to Monday 6th March to support the Show Committee and Exhibitors.
Following the closure of the Branch, our Business and Agribusiness bankers will also continue to make regular visits to Barraba and the surrounding areas to visit customers."
NAB said the renewed Bank@Post partnership with Australia Post provides the community with a face-to-face alternative at 3,500 Australia Post outlets across the country where they can conduct a range of banking services including deposits up to $9,999 and withdrawals up to $2,000 per day. Under our 10-year agreement, both personal and business customers are able to access this service.
Additional information about the closure of the Barraba branch can also be found at NAB.com.au/locations - Closure Fact Sheet.