What's Bobby Richardson Doing?
15th February 2023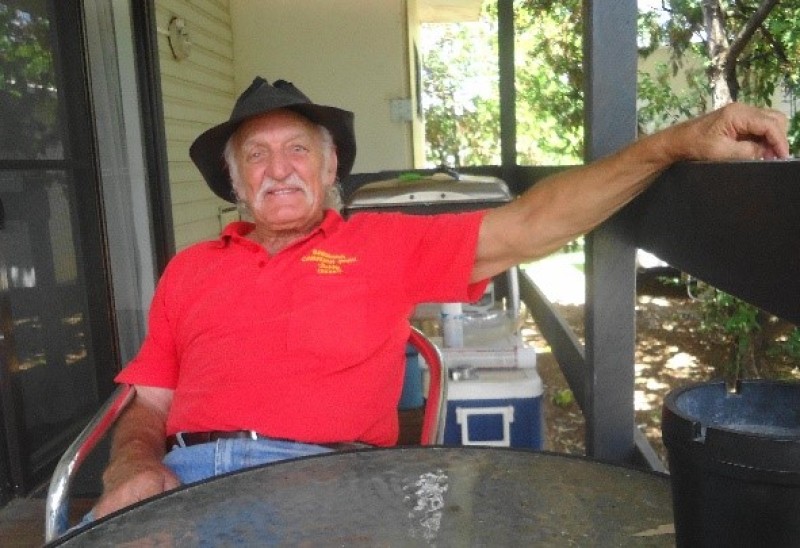 Long time Barraba resident, caravan park owner and rugby league legend Bobby Richardson is selling up. I went to see him last week to learn more about his latest move.
Bobby was born in Hay NSW. On leaving school, he headed to Sydney to begin an electrical apprenticeship with the NSW Railways. Over the years he worked as an electrician for various rail businesses; he worked on the first Sydney double decker suburban trains, and later on the Indian Pacific.
Bobby had always loved playing rugby league; when he arrived in Sydney at 16 he began playing in the Eastern Suburbs but was soon recruited to play in the Hornsby district, where he was a fixture in the second division side. In his last season in Sydney Bobby was voted best and fairest in the second division; he may well have played for Wests in the first Division if he had stayed.
Bobby Richardson, with his wife and three children, arrived in Barraba on the 27 January 1972. He was the first tradesman to start work on the new mill at the Woods Reef mine. When the mine closed in 1985, he decided to stay on in Barraba, working as a contract electrician. As well as rugby league, he had become heavily involved in the mine social club as well as a similar social club based at the Central Hotel. There were regular activities for families and children.
On the day he arrived in Barraba, Bobby tells us he was approached by the local rugby league club be become involved; his reputation had proceeded him. That began a fifty year (and on-going) involvement as a player, official, coach, committee man, fundraiser, etc, etc. When he came to Barraba Bobby was aged thirty, an age that most football players would be thinking about retiring from the game in a few years - not Bobby, he played on for another twenty!
"We were playing Bendemeer on Sunday for a spot in the semi-finals," Bobby told me. "We lost – by two points! That was my last game, and it was my birthday the next day – I turned fifty!" That feat earned him a feature article in The Northern Daily Leader and it didn't lessen his involvement in Club administration and fundraising. He has some great tales of fundraising events that were hard work, but fun and successful, such as the group pushing a wheel chair from Barraba to Manilla in five hours, and the raffling of tickets in the luxurious "corporate box", perched on the back of his old truck and parked in a prime spot at games.
Bobby moved into the Barraba Caravan Park thirty-five years ago. He purchased the Park in 1994, twenty-nine years ago. In that time he has put a huge amount of energy in improvements of the amenities and the grounds – the Park is a great picture and a great credit to his hard work. Over the years, he renovated the existing cabins, bought in other cabins (he even built one from scratch!), all to a very comfortable and convenient standard. Bobby is a great host; he has built a great reputation and a large number of satisfied returning customers.
Age and old injuries are catching up with Bobby; the physical demands of keeping things the grounds and amenities in top order, and looking after the customers is too much.
"Are you going to retire to the Coast?" I asked Bobby.
"No way," he said. "I am staying in Barraba. I have lots of good friends and good memories here."