Sports Shear at the Barraba Show in 2023
22nd February 2023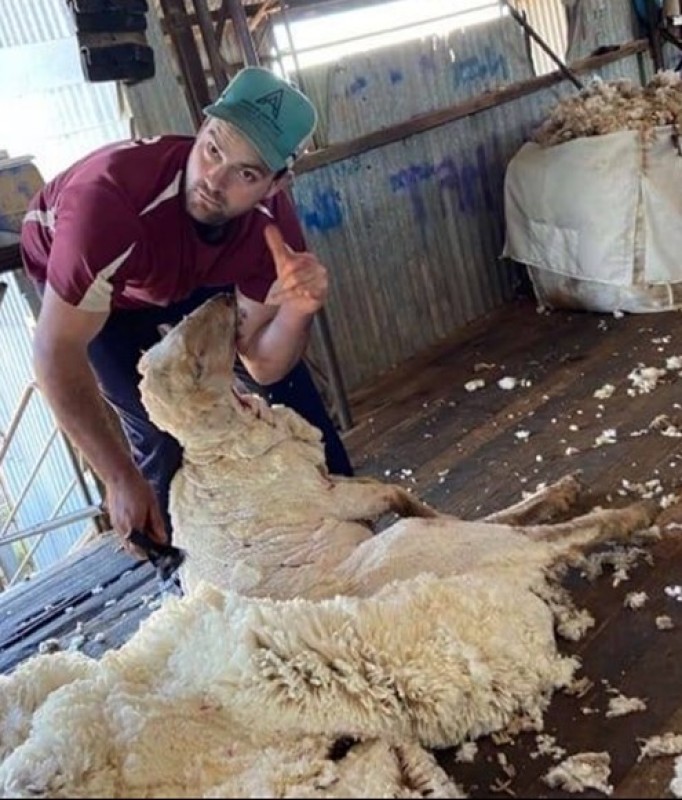 New, exciting attraction on Saturday –
SPORTS SHEAR - 9 AM SATURDAY 4 MARCH
See Australia's best Shearers in Action!
For the first time ever, there will be a Sports Shear competition at our local show. Chief Steward Jock Mallise expects fifty plus shearers, including some of Australia's best, to be competing in the four divisions, as well as twenty plus competitors in Wool Handling, all in the Sheep Pavilion. "There will be fast thrilling action all day, as the competitors show their skills to earn a place in the finals and a shot at the big prize money," Jock told me. "Come and have a look; Sports Shear showcases the best of this very skilled occupation, and it is certainly entertaining!"
The Mallises are Barraba's shearing clan. At the Sports Shear held at Guyra Show recently, Jock came 5th in the Open Division, his brother Zac won the Senior Division, brother-in-law Blake York came second, and cousin Callum Mallise won the Intermediate Division. Jock himself has been shearing for 11 years and is obviously highly skilled; he has always worked for the same contractor from Inverell. He first hit the tally of 300 sheep in one day in 2018; he shore 320 in one day last year, he hopes to better that this year.
The Mallise clan will be out in force to improve their rankings in the Sports Shear on Saturday 4 March at the Barraba Show – and collect the big prize money! I suspect that there are quite a few other shearers who will also have their eye on the prize money. It will make for a really entertaining day.
"By bringing Sports Shear to Barraba, we also hope to raise the profile of shearing and wool handling as career options for young people," Jock said. "I am very happy to talk to anyone on Saturday about the opportunities available in the wool industry, in the shearing sheds in Australia. It is one of our largest rural industries and we really need more young people."
Look out for Jock on Saturday as you take in the action. Finals commence at 3.30 pm; be there to see all these skilful young people chasing the prizes and prestige!