Mark Fletcher wins 'Young Driver' award
17th March 2023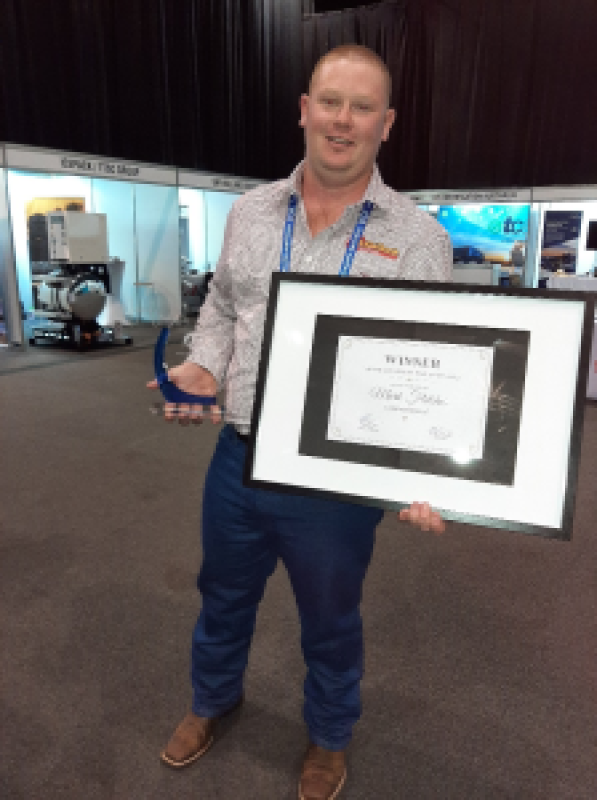 Congratulations to Mark Fletcher
Over the past few weeks our very own local boy Mark Fletcher, son of Andrew Fletcher & Amanda Ison, was nominated for 'Young Driver of The Year Award 2023'. Mark was nominated by the company that he works for McCulloch Bulk Haulage Tamworth.
Mark had a big day ahead of him on Friday 10th March going through the interview process and up against four other candidates who were also nominated for their achievement in driving.
Friday night was the night that the award was presented by the LBRCA & it was awarded to our very own Barraba boy Mark Fletcher. The major prize for winning the award is an all expenses paid for trip to America. What an amazing achievement to win such an award.
Mark has come a long way since leaving school to start his mechanic apprenticeship at Tamworth City Toyota then finishing it at Duffy's Automotive. After his apprenticeship Mark started a job in the mines with Marathon Tyres Gunnedah then an opportunity came up for him to apply for a job with McCulloch Bulk Haulage and he has been with them ever since.
Andrew, Amanda and Mark's partner Brittany are very proud of what he has achieved and accomplished over the years and hope he keeps excelling in his job. Congratulations Mark