History Notes- some news on the Jenner family
9th March 2023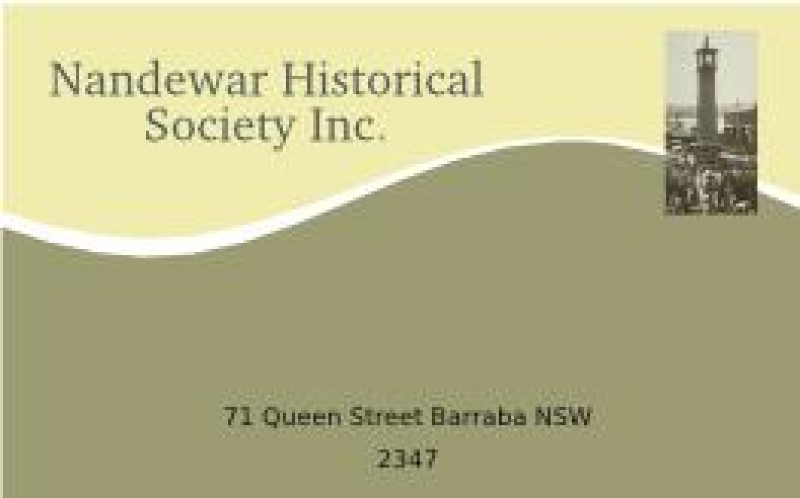 History Notes
Well this week we have Market Day on Saturday. The sign is already out at the Museum and the others will follow as the week progresses - I hope everyone can see the signs this week and come along to hear the music, chat around the barbeque and purchase from the stalls -the stall holders put a lot of hard work into making and planting so that you can enjoy fresh jams, plants and of course the craft that clever people can make.
In reply to last week's letter to the editor re the Jenner family.
Charles Frederick and Amelia Jenner had eleven children. Child 7, Elsie Bertha was born and died in the second half of 1891. Her grave is unmarked in the cemetery. Also listed as unmarked there is her grandmother, Louisa Jenner, daughter of Londis S. ? who died in 1892. The story of Louisa Jenner (nee Hager) as far as we know states that she died on 29th April, 1892 at Deep Creek, to the west of Barraba. I think that it is highly likely that she died in the hospital and was then buried in Barraba Cemetery. Her death certificate should clear that up so long as it was filled in correctly.
The early cemetery on the corner of Queen Street and Edward Street, opposite the Uniting church, was the original burial ground and remained a vacant block for many years before the Post Office decided to build a house on it for the Post Master. The three McKid headstones that were on the block were moved to the present cemetery, probably in the 1870's but no-one knows whether the bodies were removed as well. In any case I would think that Louisa Jenner was buried in the present day cemetery in 1892.
Society members had quite a social morning on their street stall last week-there was lots of cooking, many tasty treats and the person who fed the camp drafters on the tasty treats for morning tea, actually won the raffle. Congratulations Kylie and thank you for your help with the bucket. We also thank all the customers who came along to buy something and have a chat.
Short notes this week, hopefully I will feel more like writing next week.