St Joeys - learning money management
22nd October 2021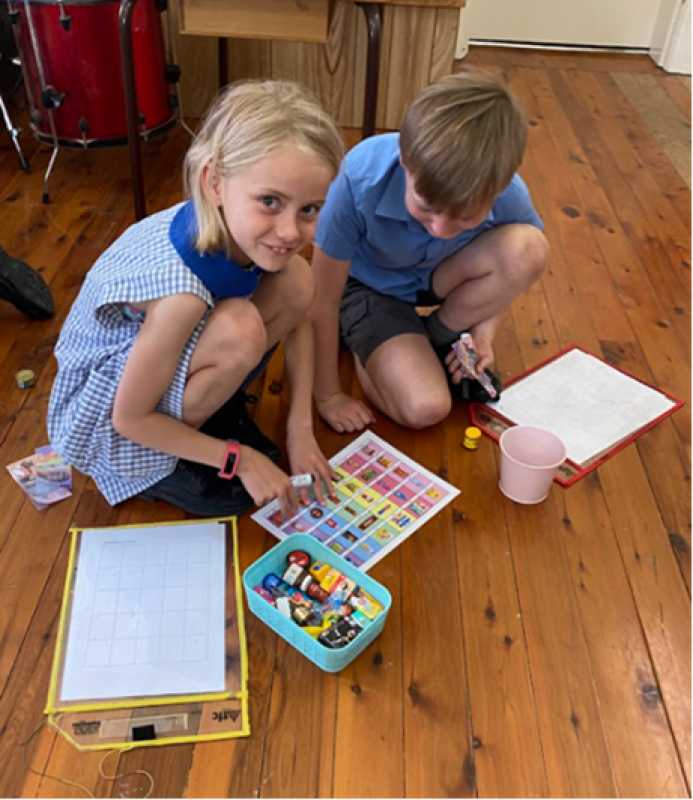 JOEY'S NEWS
This week Miss Eleisha Outridge made a shop for her Year 2/3/4 class in the school hall. The students have been learning about money in class. Each student had an amount to spend. They had to work out what to buy within their budgets and how to calculate change. Year 5/6 have been continuing rehearsals on their dramatic performance, 'Charlie and the Chocolate Factory, and K/1 has been learning about living things.
Transition days start on 27 October at St Joseph's. Children starting Kindergarten in 2022 come to school on Wednesdays for six weeks. They get to experience what school will be like next year. It's not too late to book your child in. Call the school office on 6782 1685 to get it organised. All children are welcome to come to the Joey's transition days. Parents do not need to have made a final decision about enrolling their child at St Joseph's. Children can dress in play clothes or a St Joseph's summer uniform. They need to bring a hat for outdoor play, a water bottle, a healthy fruit or vege snack for sip'n'crunch, a recess snack and lunch. The school day starts at 8.50am and ends at 3.05pm.
Congratulations to last week's students of the week. Well done to Makenna Griffiths of K/1 for excellent work in Mathematics, Darci Hunter from 2/3/4 for a fantastic Cold Write and to Ashlee McDouall in Year 5/6 for her persuasive Big Write. Congratulations also to Jock Bowman for receiving the Captains' Award for excellent playground behaviour and being a great sport.