Queen St shops and their history
6th October 2021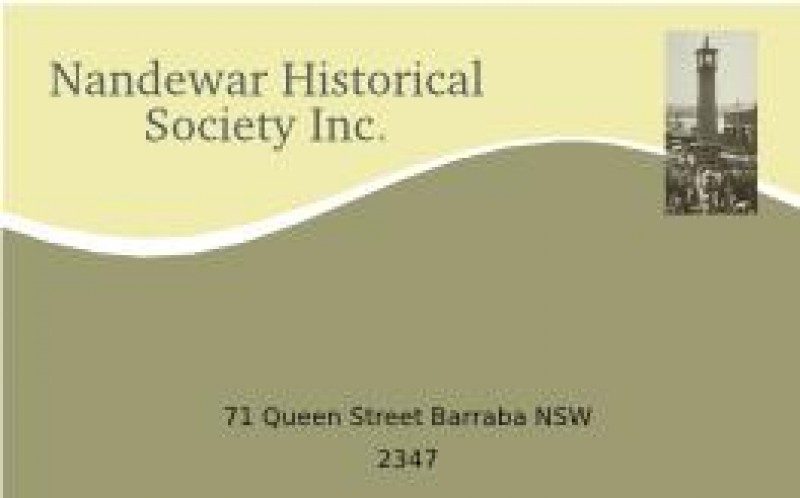 History Notes
Several of our members joined one of our contact researchers and her family for a tour of the Shed of Knowledge. She is a descendant of the Rumsby family with contacts to the Legg family and was most impressed with the huge collection. Later she visited the 1890s – site of the Legg home.
Apart from this visit, history has been rather quiet but things are about to change with the markets this week and the A.G.M. coming up. The newspaper collection is slowly being sorted and indexed and when finished this will be a great tool for anyone researching buildings, businesses and families. The old newspapers reported much more than the modern ones – there were Court cases, care accidents, births, marriages and deaths. A change of owner in the business world was often reported and back in the 1890s the reason for the change appeared as well.
Forty years ago there were almost 40 Barraba businesses advertised in the Barraba Chronicle and none of them are still in town. Fortunately their businesses are still here but under different ownership. There is a move to try and write up the owners of businesses through the history of our town and it is proving difficult so don't be surprised if someone asks about the history of your business.
In the 1969 list we find the Monterey Café which is now the Men's Shed, Roy Collins which is now Phil Denyer Mechanical, G.R. White and Co. which is now Russell's Garage, M.C .Mackenzie and Son is now the I.G.A., C.R. Hancock now Barraba Butchery, D.J. McCusker & Co now the Bakery, J.S. Loveday now Mark Sawyer, W. Mandel now part of the Kitchen Shop, L. & M. Matthews now Saunders Fruit Shop, Gilmore and Conway still known as the Corner Store but owned by a Company and finally Hagan & Cameron which was a restaurant and lately a part of the Community College.
This list may start people remembering the older shops and their present day tenants and hopefully when someone asks about a certain business and its premises there may be answers available.
At present we are trying to trace the Theo Hawkins business for a descendant - it seems that they were where Babes in the Bush are now but that shop has been Tom Barnes Barber and Menswear, a coffee shop, an antiques shop to name a few before Babes in the Bush.