Some Legge Family history
13th October 2021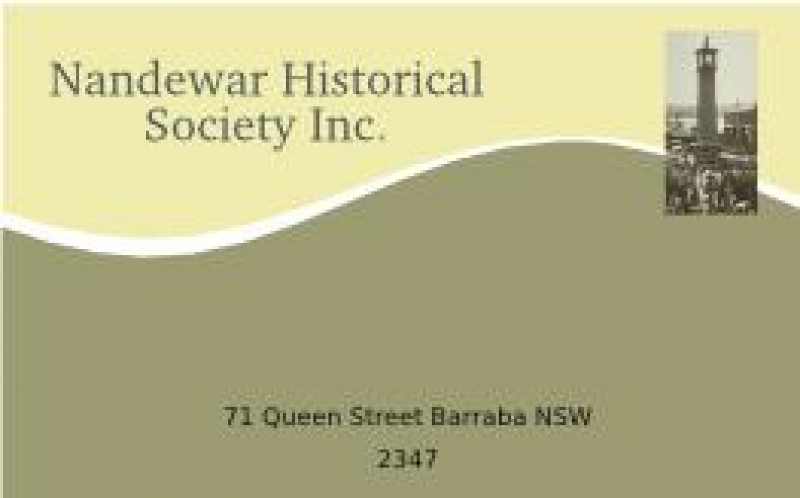 History Notes
What wonderful weekend Barraba had with lovely fine warm weather for the markets. There were lots of stalls and quite a good attendance considering all the rules and regulations that we all have to live under. The Annual General Meeting is next week and is open to anyone interested.
This week we have been asked for a bit more history – this time on the Legg(e) family itself. Charles Alfred Legge was born in 1854 in Hampshire, UK. His father, Stephen, had married a widow, Elizabeth Jane Harman nee Gray at Ripley in England in 1848.
Elizabeth already had a family by her first husband, and it is unusual to find only the youngest, Letitia Harman, mentioned with the Legge family. Stephen, her stepfather, had also been born in Hampshire circa 1828 and it seems that she lived with Elizabeth and Stephen until she married in Australia.
Stephen and Elizabeth decided to migrate to Australia with their growing family, arriving in New South Wales on the Washington Irvine in 1855. Travelling with them were Letitia Harman and James Henry Legge aged 3 years and baby Alfred Charles Legge.
On arrival it seems that the family settled on the south coast of NSW where Leah was born on 3rd August 1856. Another daughter, Mary was born in 1859 and she died in infancy.
By 1880 Stephen Legge and his family had settled on the western side of Barraba where the children had grown up and married. Alfred Charles Legge married Elizabeth Sims/Simmons and had at least three children – Mary Emmeline who married John Potter, Constance Ann who married George O'Regan and a son Charles who may have died in 1892. Alfred left the district and supposedly went to Moree. His wife soon followed leaving the two daughters with Barraba relatives. Apart from a brief mention in Minnie Michell's family history there is no further mention of Alfred.
James Henry arrived in Australia in 1855 and after a few years at Jamberoo came to the Barraba district where he lived for the rest of his life. He married Elizabeth Rumsby and there were eight children in the family, including several sons to carry on the family name.
The third child and only surviving daughter, Leah, who learnt to be a hard worker early in life, married Arthur Wellesley Russell in Warialda on 30th March 1874. She became the mother of fourteen children at their home at "Tareela" west of Barraba where she lived for most of the rest of her life.