A new Anglican Vicar in Barraba
25th January 2023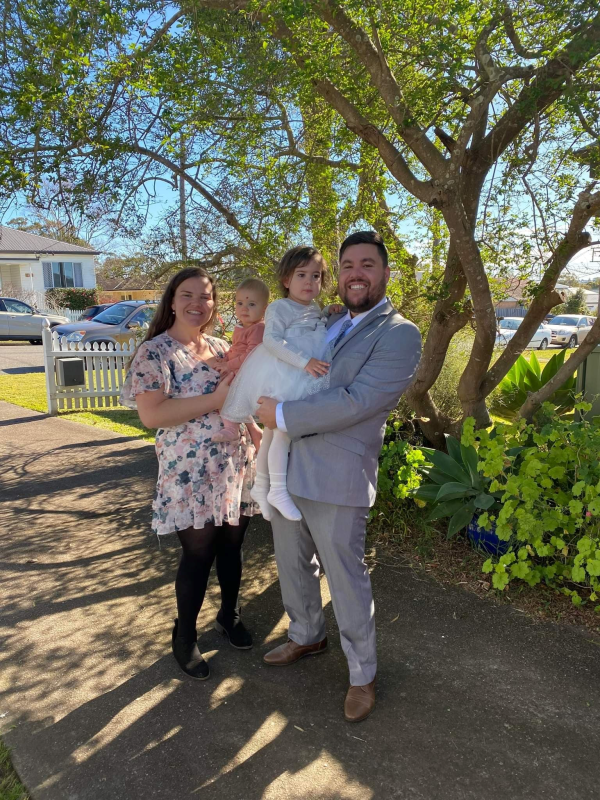 New Anglican Vicar for Barraba
St Laurence's Anglican Church are excited to welcome a new Vicar to start in 2023.
Matthew Hearne, with his wife Chloe and two daughters, Elise and Kate start their ministry here in Barraba this weekend. They will be welcomed to Barraba by Bishop Rod at our 9am service on Sunday 29 January 2023 and all are welcome to attend.
Matt is a "local", having been born in Tamworth and grown up in Quirindi. He studied Physiotherapy in Newcastle, worked in private practice for a year then completed a 2 year ministry apprenticeship at Hunter Bible Church. He then attended Moore Theological College. Matt is a mad keen Roosters fan and enjoys all sports. He is looking forward to getting back to the country and serving the people of Barraba.
Chloe, too is a "local", being raised in Boggabri and going to school in Gunnedah. Chloe studied Occupational Therapy at University and then like Matt did a ministry apprenticeship. Since their first born, Elise, arrived she has spent her time raising their daughters. She loves gardening, listening to music, reading, camping, playing with the girls and fixing up old bits of furniture. She cannot wait to get out of Sydney and get back into country living. She loves reading the Bible with women and is keen to connect with young mums in the community.
Elise, 3, and Kate, 1, are full of energy, determined and bring lots of laughs to the family.
We, at St Laurence's, look forward to welcoming Matt, Chloe, Elise and Kate into our church family and hope and pray that they settle well into Barraba.