History Notes - searching about Dr Poggioli
24th January 2023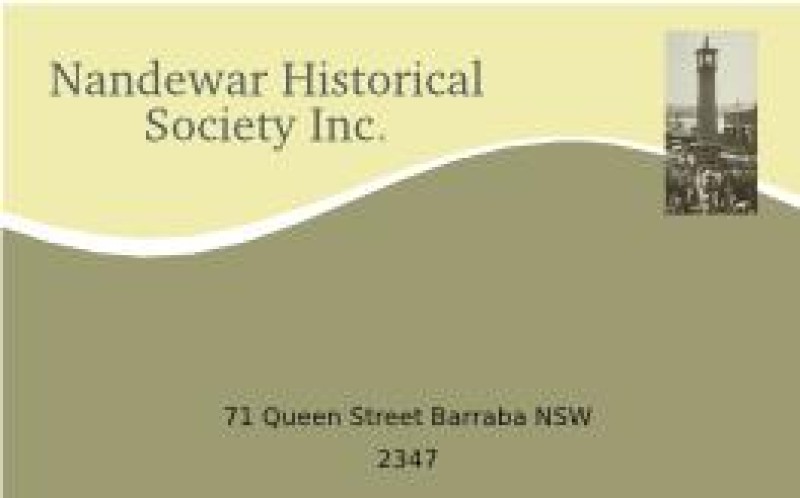 History Notes
The historical society has returned from holiday mode. At the meeting last week there was much discussion about future events. The first markets of the year will be held on Saturday 11th February, starting just a little bit later than last year at 9 am. The present stall holders will be contacted but if there is anyone in town or around the area who wishes to hold a stall, please contact Diana on tulicattle@bigpond.com or you can ring her on 67821647 and leave a message. We are also advertising the markets elsewhere in this publication.
Last week's notes on Cunningham exploring our district attracted attention from some residents who did not know about his travels through this area. The R.A.H.S. journal also has a number of other journeys taken by Cunningham and of course there were some rather dangerous adventures also included.
Browsing through the article I noticed that he was camped beside a little creek near present day Laidley, Queensland, when the natives lit the long grass surrounding the camp. This could have been a disaster if Cunningham had not insisted that his men cut some green limbs and put them beside the tents. The group managed to escape the fire with the use of the green limbs and by burning a small area in front of the tents as a firebreak – some of his men were badly scorched by the flames but all managed to survive. They continued on their way to Brisbane.
Family history and descendants looking to find their ancestors take up quite a lot of time but bring a lot of interest to members. Recently Dr Poggioli's descendant contacted the society in his search for more information. Dr Poggioli was Barraba's doctor for some years before 1908 and he and his family were well known in the town.
In search for some more information I found a photo of the Poggioli home in Queen Street – it is still there with a few modifications over the last 120 years. The home I am referring to was always the doctor's home from the 1950's and was added to as various doctors and their families lived there. It is on a large block of ground and has been extended to the west but the roof line from the front looks the same. Added to this information there is a woman standing at the gate who could very easily be Mrs Poggioli.