Barraba Military Group recognises Warren Woodley
18th January 2023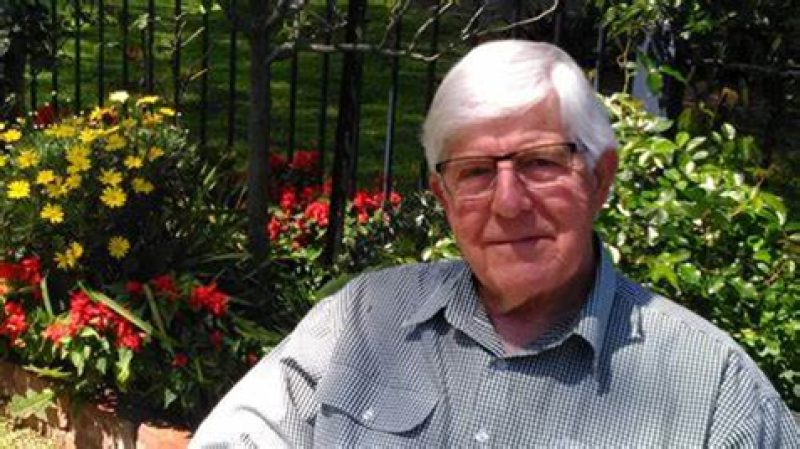 Recognising Warren Woodley OAM.
In 2010 the movie 'Beneath Hill 60' was released and this is where Warren first had his long association with Barraba school children and the community of Barraba and our Military history. Warren had a link with the movie as his grandfather was one of the Australian soldiers that served as a tunneller at Hill 60. As we know, Warren arranged for students to go to Tamworth to see the movie.
In 2012, on the 10th November, the Barraba Military History Group, with the kind donation from Warren, were able to pay respect to those who served in the 33rd battalion WW1 and to those who paid the supreme sacrifice with a nominal and pictorial plaques that are positioned to complement our town clock memorial.
Warren, and descendants of the 33rd Battalion, unveiled both plaques.
In 2013 the Barraba Military Group, under the guidance of Warren, erected another historical and pictorial plaque to honour one of Barraba's finest, James Darlington. This plaque was funded by Country Energy. Once again well received by the community.
On Remembrance Day 2014, Warren once again was instrumental in the planning of acknowledging the contribution of the Barraba Women who served in WW2. It was very fitting that Warren and Joyce Abra unveiled this plaque that is now placed around the town clock memorial. Warren also organised a dinner where Joyce spoke to the guests about her life, post war, with a husband who had been a prisoner of war and the difficulties they both had adjusting.
Warren was also responsible for arranging Vietnam Veterans to go to the Barraba High School to talk about their experience and in particular the Year 10 students studying the Vietnam conflict. A true hands-on living classroom.
Without Warren's support these projects would not have transpired. He has promoted the military history of Barraba at a community level, but to me, I think it was the individual family level that I believe his best work was done. Thanks to Robert Sweeney and Paula McIver for this tribute to Warren Woodley