History Notes - Alan Cunningham
18th January 2023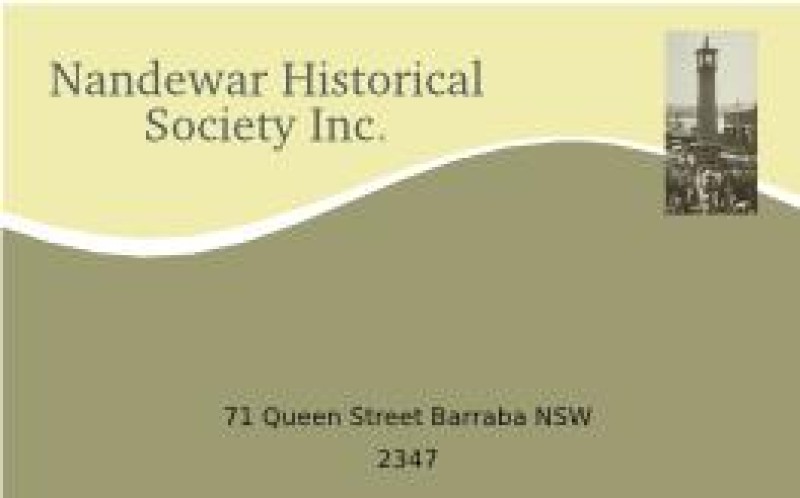 History Notes
Welcome to the new year – hopefully one with normal weather for a change. The historical society will hold its first meeting this week to organize a couple of functions for the beginning of the year. There has been a steady stream of queries from family historians both visiting and on social media. The calendars are now almost sold out so be quick if you wish to buy one – Julie or Margaret can help or call at the museum on Friday.
Most Barraba residents will be aware that Alan Cunningham passed through the Barraba district in 1827 while exploring the countryside inland from the Hunter Valley to Brisbane – there is the Cunningham memorial erected near Taylor's Reserve on the way out to Hawkin's Creek. I wonder how many people have stopped to read the plaque unveiled by the late Elsie Capel in 1970?
Recently a 1960 Royal Historical Society Journal has appeared and it has an article on Alan Cunningham which may be of interest. Alan Cunningham was born in Wimbledon, Surrey in 1791 and was working at the Royal Botanic Gardens at Kew in 1814 when Joseph Banks sent him to collect plants in Brazil. Two years later he appears in New South Wales and joined Oxley's expedition to the Lachlan. He later visited what is now Queensland stopping at Magnetic Island and spending time on the Endeavour River.
Governor Darling decided that Cunningham was the most experienced man to lead an expedition to what is now northern N.S.W. following up on Oxley's 1818 expedition to the Peel and then exploring north to the New England Tableland. Rough country and the drought saw him head further west and north crossing the Namoi River, just north of Carroll, where he caught some fine cod fish.
Cunningham continued north crossing some very dry land until on May 17th he reached Buddle's River, now known as the Manilla River. He remarked "there was little water in the channel" and he also briefly saw five natives in the river but they took "instant flight". This crossing of the Manilla River was in the vicinity of present-day Taylor's reserve as mentioned earlier.
From here he proceeded north following the valley of Bingara Creek to the Gwydir River which he thought was the Peel River and then onto Warialda and north to the Darling Downs and the Condamine River. He stayed in this area for a little while before setting out on the return journey, passing through our area to the west of the northern journey. He followed the Horton River and then Rocky Creek before turning south about Hell Hole Creek where he found some very tough country to climb over to the Boomi and then up
over the Mount Kaputar Range and home via Boggabri/Gunnedah.