St Joeys' Students of the week
24th November 2021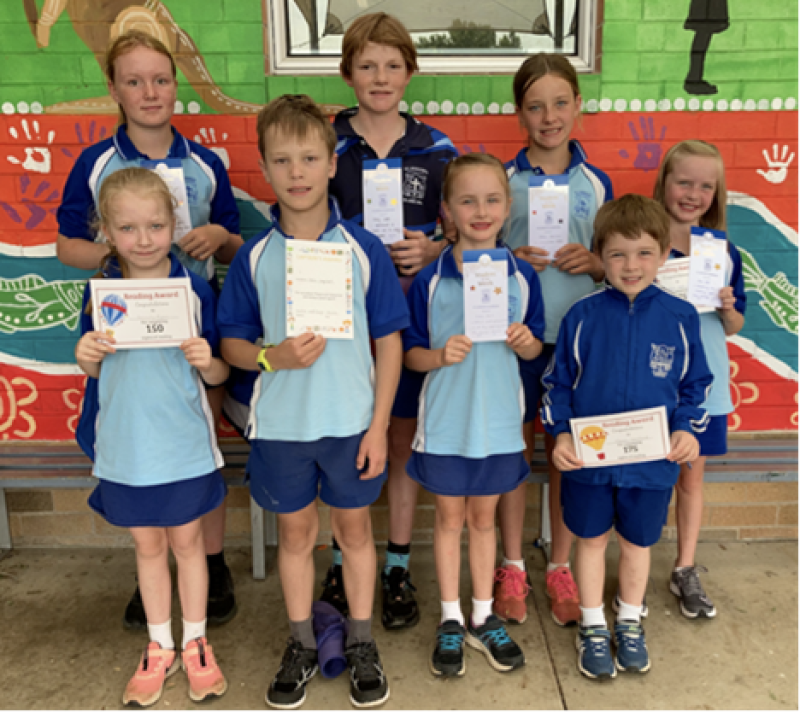 ST JOEY'S NEWS
Our Intensive Swimming program started last week. The pool water is a comfortable 25 degrees and the students have been enjoying getting in the water. We are grateful to have the expertise of trained swimming instructors Miss Shani Marshall and Miss Amie Middlemiss to work with the non-swimmers. The program continues for three weeks in total, building the students' swimming and water safety skills and using Barraba's wonderful aquatic facilities.
St Joey's Speedsters is coming up. Year 5/6 children have built billy carts and will race them on December 10. Younger primary students will have a turn of the carts and the infants children will be racing some hobby horses.
Congratulations to the award winners! In Week 6, well done to Chastity Eddington of K/1 for fantastic effort in all Key Learning Areas, Ava Hall from 2/3/4 for reaching her reading goal, and to Henry Groth in Year 5/6 for improvement in English and the Creative Arts. In Week 7, well done to Grace Hall of K/1 for effort and achievement in all Key Learning Areas, Shae Mallise from 2/3/4 for incredible Maths work, and to Miley Turner in Year 5/6 for effort in all Key Learning Areas. Congratulations to Felix Urquhart on receiving the Captains' Award. Well done to Lucas Turner, for reading for 100 nights, Serenity Ryan for reading for 150 nights and to Mason Hallford and Grace Hall for reading for 175 nights.