History Notes - Oldham Family
24th November 2021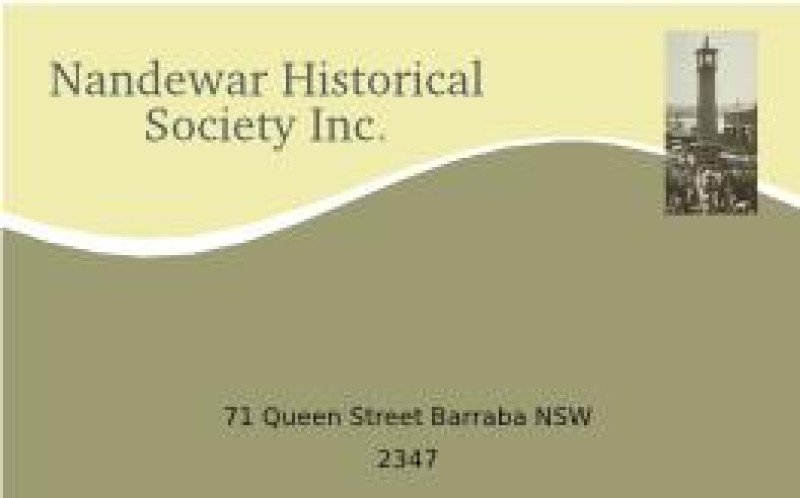 History Notes
The meeting this week went off well with lots of discussion on a variety of subjects including some family history. Next on our agenda will be the markets in a few weeks' time and then members and friends of the historical may have a small gathering at the museum for Christmas, if they find a suitable date.
The family history query this week came out of the meeting. Quite a few years ago we had a visit from a Mr Russell Harrison re Gulf Creek family histories. He of course has passed on and we had an e-mail requesting information on the books he wrote about the families – does anyone have a copy? As far as we can find out no one has a copy, he may never have put the information into a book, but we would like to know if anyone has one or has seen one.
In the meantime, one of the families he researched was the Oldham family. William Oldham seems to be the original family member. He had a pit saw and cut timber and built houses apparently all over the north and north – west. Some of the towns mentioned were Walgett, Limburner's Creek, Currabubula and Carroll but there were probably more.
William had three wives – Mary Daly who died in 1876 leaving him with three or four children. He then married Cecilia Henry and lastly Mary McPhillamy who had a daughter Elizabeth. We know that several children survived their father when he died in the Barraba Hospital in 1905.
One of his children was his son, Michael John Edmond Oldham, who was always known as John M.E. John took up land, part of the Lindsay division west of Barraba in 1934. Apparently this land was known as Oldhams although Wongala is the name these days. It seems that John lived and worked on this land until he died there in 1941. He was buried at Pallamallawa but we do not know why he was taken there. John was actually Hilton Oldham's father and it was Hilton who came up with some if this information in 1989.
The details about the other children are rather sketchy – Mary was the eldest, then Sarah who married into the Honess family, then John (died 1941), and James, possibly a William and Elizabeth the youngest. Someone may be able to shed some light on the members of the family as Sarah was the only one we had heard of before this request for a book or books which may not exist.