Browndog Boxing update
17th March 2023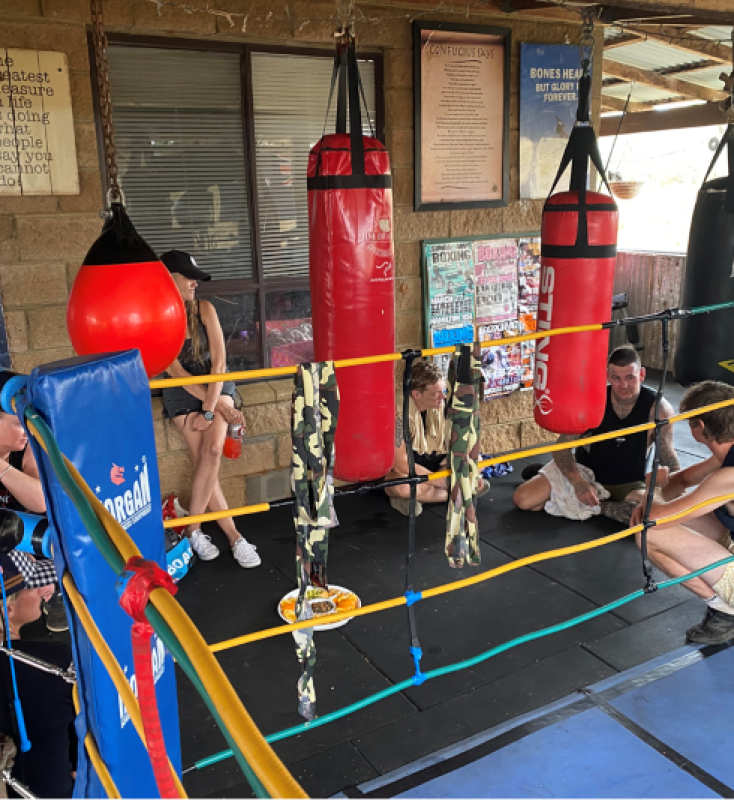 Browndog Boxing
Gday everyone,
Last Saturday Browndog Boxing Barraba had the pleasure to host a world class professional boxer who now resides in Narrabri, Robert "DEADLY" Medley.
Rob had a massive and very successful amateur and professional boxing career and is one of the best pro boxers to come out of Australia.
He had an excellent professional record of 35 fights with 33 wins 21 by the way of knock out and only 3 losses to 2 world champions Anthony Mundine and Isaac Hlatshwayo from SA.
In Robs professional career he won the NSW state welterweight title, Australian welterweight title, IBF Australasian welterweight title, IBO ASIA pacific welterweight title, IBF Australasian super welterweight title, IBO intercontinental super welter and welterweight title and the IBO world welterweight title belt. He also defended all of these belts on numerous occasions throughout his career which is a MASSIVE accomplishment. (I would love the opportunity to win just one of these titles)
Rob arrived at 10am on Saturday and jumped straight in the ring with the boys after they had all had a lengthy warm up and started the day off with 3 rounds with Barraba local Mackenzie Austin in preparation for his fight at Newcastle on April 15th. Mackenzie boxed beautifully and he enjoyed every second of it!
Second in the ring was an experienced MMA fighter Jake Deaves who had come from Bundarra to get some rounds in the bank for his upcoming fights. Jake went very well and was very thankful for the opportunity to jump in the ring with a world champion!
3rd in was Local boy Henry Watkins who gave away over 20kg but still smashed out 3 rounds and got a comment off Rob afterwards saying he was the best yet and most relaxed in the ring. Henry is also fighting on the 15th in Newcastle against an experienced opponent Josh de Santos and I believe he has the goods to win every round!
After Henry without any breaks a new face to town and the gym Tyson Payne jumped in the deep end straightaway for 3 rounds where he got some great mentoring and tips off Rob for his future in the sport. Hopefully Tyson will have an exhibition or a competition fight also in Newcastle.
Finally, I jumped in with Rob after he had just done 12 non-stop rounds with everyone and he seemed to do the 3 rounds with ease landing a lot of clean shots and really pushing me to limits I had not been to in over 10 years which was great to be able to achieve.
After the 15 non-stop rounds we all took a well earnt break and got some good mentoring and tips off Rob followed by a BBQ and drinks.
Rob and his wonderful partner Bec have promised me to continue coming over and helping to train and mentor all of our fighters in the future this was great news as support of that calibre will help ensure the boys achieve their competitive technique and fitness targets prior to their fightnights hopefully enabling them to come back to barraba with the victory and winner's trophy!
Thanks again to Rob and Bec and everyone who come to support the day.
Thank you for taking the time to read this and if you are interested in coming along to a training session or to spectate, sponsor or support a sparing day in the future please contact Adam Brownlie on 0429703767 or PM on Facebook browndogboxingbarraba